LeoVegas Casino Review 2022
The first online casino went live in 1994. Since then, the online gambling sector has grown to become a multi-billion dollar industry. Thanks to the pervasiveness of the internet and mobile devices, we've seen the proliferation of different forms of online gambling, including poker, casino games, betting, bingo, horserace betting, and mobile gaming. Mobile gaming introduced games of skill or chance (e-sports and fantasy sports) played using remote devices.
You can find all these and more exciting forms of online gaming at the LeoVegas Casino. LeoVegas casino combines a royal service and a top-notch gaming experience to provide a mind-blowing experience for casino players. The multiple award-winning casino has a robust mobile gaming platform that supports a wide variety of popular casino games, which means that you can enjoy your favourite casino games anywhere, anytime.
History of the LeoVegas Casino
LeoVegas Casino was established in 2011 by Robin Ramm-Ericson and Gustaf Hagman. Their goal was to develop the number one mobile casino for the ultimate mobile gaming experience. LeoVegas casino is owned and operated by LeoVegas AB, the parent company based in Stockholm, Sweden.
The mobile gaming company provides an array of sports betting and online casino services including live betting, video poker, progressive jackpots, video slots, and table games. Most of LeoVegas' casino services are available in a number of international markets including Europe, the United Kingdom, and Nordics.
According to the company's co-founder and CEO Gustaf Hagman, LeoVegas Casino was born out of the world's fastest channel of entertainment, the smartphone. The 'mobile first' mentality adopted by the company's founders and the overriding increase of smartphone use are the reasons for LeoVegas Casino's rapid growth in the last few years.
LeoVegas Gaming Limited, based in Malta, owns the 'LeoVegas' brand. Gears of Leo, a subsidiary of LeoVegas AB that's based in Sweden, is in charge of the technical development. LeoVegas Casino has a presence in many parts of the world but its core markets are in the UK and Nordic countries namely Finland, Norway, and Sweden.
Sports betting and other online casino products are licensed and regulated by the Maltese Lottery and Gaming Authority (MGA) and the United Kingdom Gambling Commission. LeoVegas Casino is available in English, German, Spanish, Italian, and several other European languages.
LeoVegas Casino Awards
Over the years, LeoVegas Casino has grown to become the king of the online gambling industry. The company has won multiple accolades since its founding. Recently — in 2016, LeoVegas Casino bagged the mobile operator of the year at the International Gaming Awards (both 2016 and 2017), casino operator of the year, and the Nordic operator awards.
In the earlier years of its existence, the online casino has won the 'Best Innovation of the Year,' 'Best Mobile Product of the Year,' 'Slots Operator of the Year' awards, among others. LeoVegas Casino is renowned for its high-end customer data protection infrastructure. To ensure the security of all financial as well as personal data of all players, the site uses SSL encryption technology.
LeoVegas Casino sportsbook utilizes the Kambi platform for customer intelligence, odds compilation, and front-end user interface. LeoVegas Casino has won all these awards due to its high-quality gaming products, excellent quality service, and the thrilling gaming experience it offers.
Creating an Account with LeoVegas Casino
If you'd like a taste of the LeoVegas experience, all you have to do is open a player account. The Maltese Gaming Authority requires online casinos to validate their players' identities so you'll have to send documents before you can open an account with the LeoVegas Casino.
But that's no cause for alarm because as we said earlier, the casino has invested heavily in the protection of customer financial and personal data. To open a player account with LeoVegas Casino, all you have to do is visit their website and enter your information. You will be required to enter your email and submit your documents for verification.
The company will accept your driver's license, passport, or a travel document to verify your identity. Ensure that all your documents aren't past their expiration dates. Also, make sure that the images are clear and all corners of the documents are visible.
Verifying Your Address and Payment Methods
Besides your identity, you are also required to provide proof of address as well as the payment methods. Your credit card statement, bank statement, and utility bills are accepted as proof of address. The document submitted must show your name, address, and date of issue — must be dated within three months — or it won't be accepted.
To verify the payment methods used, you can provide a screenshot of your online banking account with your name and other banking details or a bank statement. If you use Skrill or Neteller, a screenshot showing your name, account number or ID, and the email will suffice. You can also use a debit or credit card to verify your payment details.
If you choose to use either your debit or credit card, make sure that the expiry date and your name are visible. Also, the first 6 and the last 4 digits of the debit/credit card number are clearly visible. LeoVegas Casino doesn't need to see the back of your card but make sure that all the corners of the front side of the card are visible.
LeoVegas Casino's Welcome Package
After successfully opening a player account at LeoVegas Casino, you will find many great welcome offers waiting for you — and many other prizes and bonuses after that. On the matter of the welcome package, there are is a total of 250 free spins and €1500 in real money winnings from the time you create an account up to the 4th deposit. Upon registration, the new player is awarded 50 free spins.
When you make your 1st deposit with your newly created account, you get 50 bonus spins and 200% of the amount you deposited up to €100. When you make your 2nd deposit, you get another 50 bonus spins and a 125% bonus of the amount you deposit up to €500. Your 3rd deposit earns another 50 free spins and a 100% bonus on the amount you deposit up to €500.
You will receive the last 50 of the 250 free spins on the welcome package when you make the 4th deposit. You will also get a 50% bonus of the deposit amount up to €400. Note that specific amounts and bonus spins vary among countries. Check LeoVegas promotion page in your country to confirm that you have the correct amounts of welcome offers before you register a new account.
Terms and Conditions of the LeoVegas Casino's Welcome Package
As it is the case with every other online casino, welcome bonuses — as well as other types of promotions — at LeoVegas Casino are subject to various terms and conditions. Carefully read through all the bonus terms and condition on the LeoVegas Casino website before you make a claim for any promotions.
Reading the T&Cs will ensure that there's no breach, which, by the way, will result in your winnings being confiscated. But we understand that actually reading through terms and conditions can be an overly tedious process. Here a simplified version of LeoVegas Casino terms and conditions. Take a look.
If you have both real money balance and active bonuses in your account, your stake on bets will be deducted from the real money balance. Bets will only be taken from active bonuses if your real money balance reads 'Zero.'
When playing with a casino bonus, players are not allowed to have pending sports bets. Failure to observe this rule is tantamount to breach of the casino's T&Cs and will lead to the confiscations of your winnings if any.
Bonus winnings are subject to wagering requirements. Players will not be allowed to cash in winnings from bonuses until they complete wagering requirements. The bonus from the 1st deposit, for instance, is subject to a wagering requirement of 39 times. Bonuses from subsequent deposits come with a wagering requirement of 35 times the amount.
Any bets you place may not exceed €5 for every round or spin during active bonuses until you meet all the wagering requirements. Do not exceed the €5 restriction or it will result in the breach of the terms and conditions leading to the confiscation of your winnings.
You can make a withdrawal request before the completion of the wagering requirements. But if you do that, you will have to forfeit all your bonus money.
Deposits made via Neteller or Skrill e-wallets are not eligible for the first four deposit bonuses. In a way, the casino is trying to discourage the use of these methods of payment.
Wagering requirements vary among different casino games. For instance, betting on Table Games and Video Poker games contribute only 10 percent towards the wagering requirement. Betting on Slots such as Devil's Delight, Blood Suckers, and Dead or Alive contributes to the wagering requirement at a rate of 70 percent — other Video Slots contribute to a tune of 100%. As stated earlier in the article, the total number of free spins, values, and bonus percentages can vary from one country to another.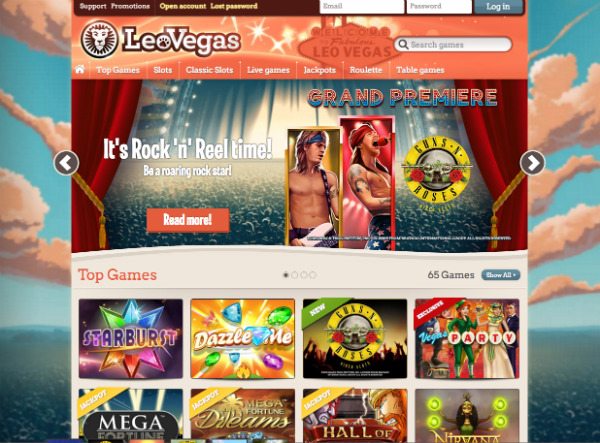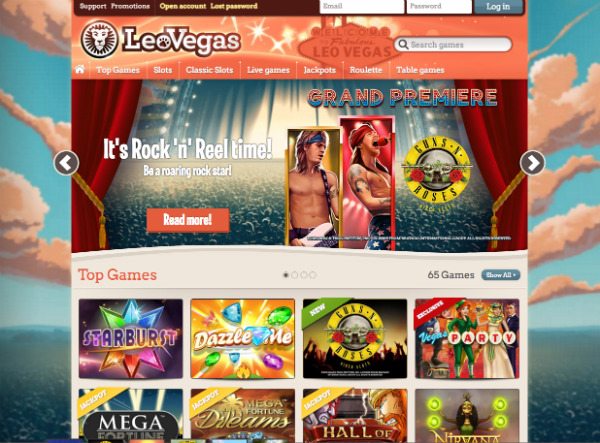 LeoVegas App for Android and iOS
At the 2017 EGR Marketing and Innovation Award, LeoVegas bagged the award for the 'Best Native App.' The LeoVegas app delivers a world-class casino gaming experience on the palm of your hand. All you have to do is download the LeoVegas app and install it on your device. It's the best way to enjoy casino gaming on your device.
At the moment, the LeoVegas app is only available for Android and Apple iOS users. The company is still in the process of developing a mobile app for other mobile platforms. You can download the iOS app directly from the App Store and install it on your iPhone or iPad. The LeoVegas Android app isn't available on Google Play Store at the moment. You can download the app at android.leovegas.com and install it on your mobile device, it's a pretty straightforward process.All you have to do is make sure that you have allowed access to applications from external sources on your smartphone or tablet. Go to Menu>Settings>Security>Unknown Sources and you're good to go. The LeoVegas app delivers the real deal when it comes to casino gaming. You will find a vast collection of roulette, baccarat, blackjack, and slots machines on the mobile application.
The LeoVegas app is compact and lightweight, the ideal casino app for the modern player. Your fingers will always be full of free spins and lots of fun thanks to the weekly releases from the various industry providers on the app. The availability of the LeoVegas sportsbook on the Android/iOS app will depend on your location.
LeoVegas Mobile Website
If you don't have an Android or iOS device, don't you worry. You can still play the LeoVegas casino games via a mobile browser. All you have to do is open your Chrome, Safari, or any other mobile browser, go to LeoVegas.com and play! You can play casino games on the LeoVegas mobile website using any mobile device whether it's Android, iOS, Blackberry, or Windows.
LeoVegas Casino doesn't have any competition when it comes mobile-friendly casinos. Having already won the prestigious EGR Award for Innovation in Mobile and Tablet, LeoVegas is one of the best mobile casino platforms out there. The site features more games than any other casino on the internet.
You will find over 300 titles on LeoVegas.com, all from over ten different software providers for variety. You will be able to play different Slots, Video Poker, Roulette, and other games on the LeoVegas mobile website. You will be able to enjoy the games just as much as the native application users.
Banking/Payment Options, Withdrawals, and Accepted Currencies
Just like with gaming and other important aspects of online gambling, LeoVegas Casino offers a lot of options when it comes to banking. However, compared to other major players in the industry, LeoVegas Casino leaves quite a lot to be desired vis-à-vis the banking options. Withdrawal limits in terms of amounts apply differently for players depending on the VIP level.
If you've not attained a VIP level yet, all banking rules apply. Below is LeoVegas Casino's key banking information.
Deposit Methods. Accepted methods of depositing funds are PaySafe Card, MasterCard, Visa, Wire Transfer, Neteller, and Skrill. The minimum deposit amount is €10.
Withdrawal Methods. Accepted withdrawal methods are PaySafe Card, MasterCard, Visa, Wire Transfer, Neteller, and Skrill. The minimum withdrawal amount is €10.
Currencies. LeoVegas Casino accepts quite a good number of currencies. These include the Pound Sterling, Euro, Danish Krona, Norwegian Krona, Czech Koruna, Swiss Franc, New Zealand dollar, Swedish Krona, and the Australian dollar.
Withdrawal Times. Bank transfers take 3-5 days, credit or debit card withdrawals take 2-5 days, while e-wallet withdrawals can take 0-24 hours to complete. The average pending time for a withdrawal is between 0 and 12 hours.
Withdrawal Limits. LeoVegas Casino has a limit for the amount of money you can withdraw from your account within a given timeframe. You can only withdraw €4000 per day and not more than €20,000 per month.
All LeoVegas Casino players can only deposit or withdraw funds using the method named above, which some players could find limiting. There are no charges on withdrawals as long as you keep the withdrawal times less than three per month. Only the fourth and subsequent withdrawals will result in a €3 charge.
No charges are imposed on deposits either, no matter how many times you make a deposit per day or per month. Note that withdrawal restrictions (times and amounts) don't apply for casino players with a VIP level of 30 and above.
Available Casino Games
LeoVegas Casino offers a vast range of online casino games to choose from including Roulette, Blackjack, Baccarat, Poker, and Bingo. On top of that, the site offers numerous sports betting options for its customers. If you love casino gaming, you are guaranteed to find a game you like at LeoVegas Casino, whether you are a high roller or a low stakes player.
Here are some of the casino gaming options offered at LeoVegas Casino.
Roulette.
LeoVegas offers a total of 16 roulette games from top casino games creators such as IGT and NetEnt. This includes European Roulette, American Roulette, as well as favourite classics such as Key Bet Roulette, Double/Triple Spin Roulette, and 3-Wheel Roulette
Blackjack. If you love Blackjack games, you will be happy to know that there are over 20 Blackjack variations to choose from including European Blackjack, American Blackjack, Lucky Ladies Blackjack, 6 in 1 Blackjack, 21+3 Blackjack and many more.
Bingo. LeoVegas is also packed with 90-ball and 75-ball Bingo games as well as other variants. Some of the most popular Bingo games at LeoVegas Casino are Bingo Bonanza, Rainbow Riches, and Millionaire Bingo.
Baccarat. When it comes to baccarat, LeoVegas Casino boasts of having the largest catalogue for both mobile and desktop users. LeoVegas baccarat games are from top developers such as BetSoft, Microgaming, Net Entertainment, among others. Some of the most popular baccarat titles at LeoVegas include AppleJack Gaming's Baccpo, Baccarat Star, and Net Entertainment's Baccarat Pro.
Poker. LeoVegas Casino also offers a wide variety of Table and Video Poker variations. Some of the most popular poker games offered at the casino are PaiGow Poker, Texas Hold'em, Three Card Poker, and Oasis Poker among others.
That's not all. There are more than 200 Slots options at LeoVegas including Gonzo's Quest, Mega Fortune, Mega Moolah, and Tomb Raider. The casino ensures that Poker, Baccarat, and Blackjack fans are kept busy by its collection of over 35 Table Games.
From Poker to Baccarat, Roulette, and Blackjack, there's a live dealer option for every game that you choose. All live dealer games at LeoVegas Casino are provided by the pioneers of live-stream gambling, Evolution Gaming.
Sports Betting at LeoVegas Casino
LeoVegas Casino's sportsbook just launched in 2016 after a long selection process. The casino's sportsbook software is provided by Kambi Group and complements the existing range of betting options. The new sports betting platform of LeoVegas Casino maintains an idea that has been carried through the site in the sense that it's extremely easy to navigate.
There are numerous sports betting options, and you can select your favourite sport by simply clicking on the relevant links. There are no multiple tabs or pages to navigate. The LeoVegas sportsbook keeps everything to a single page, which greatly improves the experience of mobile users.
The key markets offered include American Football, Football, Cricket, Boxing, Baseball, Tennis, and Horseracing. The Kambi software allows for a wide variety of betting options to choose from. You can place system bets or combinations as well as singles.
The sportsbook displays live events and allow the placement of instant bets on ongoing matches or events around the world. Pricing and odds are displayed in fractions by default but you can easily change that to decimals or American. There are 36 different sports on the LeoVegas Casino sportsbook and you can place bets from as low as €0.10.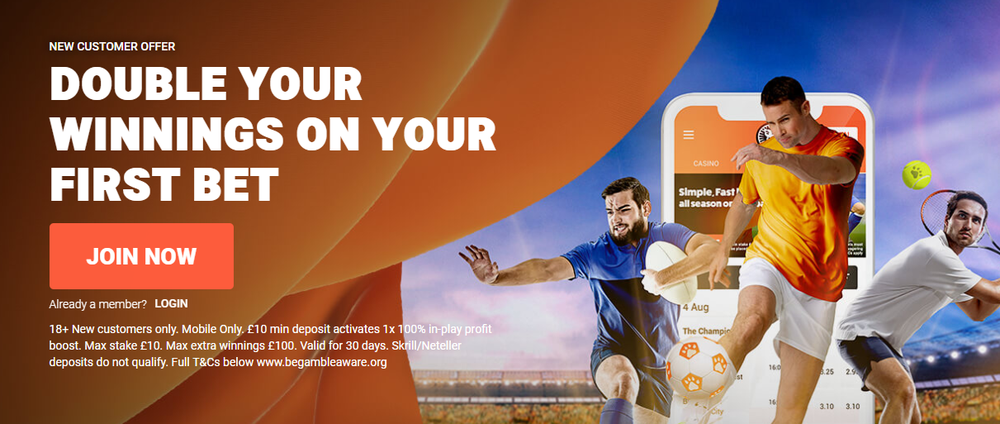 Progressive Jackpots
Playing a LeoVegas Casino gives you rare opportunity to score a lot of money on casino jackpot. That's because the casino uses software providers NetEnt and Microgaming who link their progressive jackpots. Every time you play any of the games from these providers, you have a chance to win the jackpot.
Some of the jackpots available at LeoVegas Casino are the Poker Ride, Major Millions, Roulette Royale, King Cashalot, Mega Moolah Mega, and more. Every now and then, someone wins several hundred thousand in these jackpots. If you have a rare opportunity to play for the jackpot, take it. It could be your lucky day.
Customer Support
Customer support is excellent at LeoVegas Casino, despite the high number of casino games players on the site at any given time. You can contact the friendly and very helpful customer service staff via phone, live chat, or email at any time of the day. You can always count on the site's customer support team when you are stuck or experiencing any sort of issue with your account. Also, the site has a reliable mechanism in support of responsible gambling.
Countries That Can't Access LeoVegas Casino
LeoVegas Casino is available in most of Europe, the UK, and several other parts of the world. Gambling laws in your country determine whether you can play casino games on LeoVegas website or not. However, LeoVegas Casino is restricted in a number of countries. The website does not accept players from countries such as the United States, Yemen, US Virgin Islands, Syria, Spain, Somalia, France, Belgium, Cyprus, Afghanistan, Ethiopia, Kuwait, Iran, and Iraq.
Affiliate Programs
LeoVegas Casino runs a multi-award winning affiliate program for its customers. Just recently, the website launched an affiliate academy where interested persons can find resources to help them become a successful affiliate with the online casino. LeoVegas affiliates have an opportunity to make some money with every visitor they lead to the site.
Payment is based on commission; the affiliate gets 25% of the net revenue of the players that they have referred. The 25% standard revenue share plan can increase depending on the affiliate's performance.
Can I Close or Terminate a LeoVegas Account?
LeoVegas Casino promotes responsible gaming. If you feel like things are getting a little out of hand vis-à-vis gaming responsibly, there's an option for terminating your account for gambling addiction. The Self Exclusion feature closes your account permanently.
Once an account has been closed, you will never be able to open it. Its permanent, and in the player's best interests. To close your account, go to your profile, click on Self Exclusion, enter your password, and click on the 'Confirm' button.
LeoVegas Casino Pros
Great promotions and casino bonuses.
Multiple software providers for variety.
Excellent 24/7 customer support.
Available on Android, iOS, and mobile browser.
Strong license and regulation.
A vast collection of casino games.
LeoVegas Casino Cons
Limited payment options.
Bonuses and promotions are restricted in certain countries.
No downloadable software.
Does not accept players from certain parts of the world, including the United States.
Is the LeoVegas Casino Reliable?
Yes, in every aspect, the LeoVegas casino is reliable in every sense of the word. The game selection is solid, and updates and new products are released every week. When it comes to security, player financial and personal data is highly encrypted and stored on highly secure servers.
The casino is regulated by the UK Gambling Commission and the Maltese Lottery and Gaming Authority (MGA). Despite the minimal banking options, you can trust LeoVegas Casino to transfer your funds in a timely fashion when you request a withdrawal.
Verdict
If you absolutely love casino gaming, LeoVegas Casino is definitely worth your time. That's a no-brainer. The casino's strength is in the variety and the sheer number of games available, not to mention the solid underlying licensing authority as well as the multitude of first-rate software providers. However, there's general lack of offers in this casino, but that's something you can easily look past.
Visit Now